These days, it's more common than ever to have a child learning from home or a parent working from home. So home offices—once used only at homework time or on weekends—or front and center. That's why we asked the experts at Horderly to share 5 tips for making your home office work for your whole family so it's more functional and less-cluttered. 
A few of our moms recently tried this professional organizing service and we couldn't wait to share. As busy moms, we're always looking to save ourselves and fellow parents time—that's why the motto of The Local Moms Network is literally Giving Moms the Gift of Time. Horderly has been an effortless way for our moms to streamline their spaces—and lives. They're offering both in-home and virtual consultations; even if they're not "with you" they are without you every step of the way. "My favorite part about the process is that they have a very specific step-by-step plan to follow. They sent me clear and detailed follow up email outlining their process, summarizing their recommendations and giving me a to-do list," says Kaitlin Strobel of Sound Shore Moms in Westchester, NY. She had the Horderly team redesign and organize her mudroom. Amber Smith of Fairfield Moms in Fairfield, CT, had Horderly help streamline their family's playroom closet using shelving and drawers. "It was very easy to work with Horderly on my own schedule. We had a few emails and Skype calls back and forth to make sure the process was a seamless as it could be!" says Amber. She adds that Hanna, her Horderly expert, helped make sure she was set up for long-term success. "She also over organizing tips that were very easy to follow in terms of organizing the toys into categories, donating items we didn't need, and putting everything away where it had a place," explains Amber.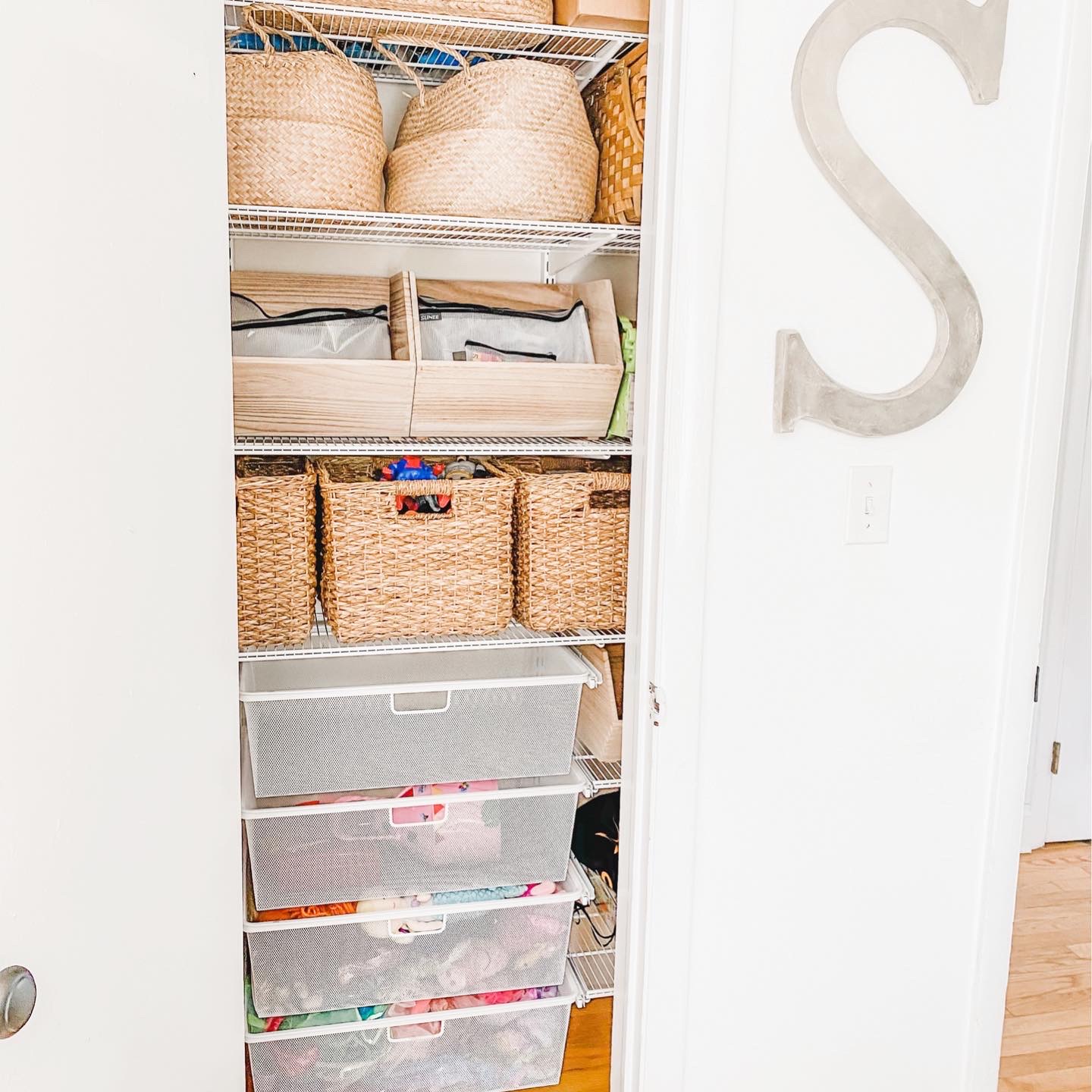 The Local Moms Network moms who have tried Horderly have had amazing experiences, so we asked Horderly to share a little advice with our whole network Since we're all spending more time at home, and many of us working (or homeschooling) in home offices, we asked Horderly exerts to share their best tips for this crucial space.  See below for their recommendations:
Declutter, Declutter, Declutter
Decluttering is the first step to organizing any space! Take out all the items in your office, sort them into piles by category and then edit each pile. Editing is the process of deciding what to keep, toss or donate. Work pile-by-pile to determine which items need to be in your home office. Do you really need 30 highlighters or 10 staplers? Probably not! Make conscious decisions to keep the items you use and need—then donate or toss the rest! 
Decide What Deserves Prime Real Estate
In your office, placement is crucial. Prime real estate is the area where you should place items you need to access regularly. Place items you need to keep (but don't use often) in high up or down low areas. What items are you using on a daily or weekly basis? Those items should be within easy reach. The items you're only accessing monthly, seasonally or annually—those should be further from reach. 
Remember: Tidy Desk = Tidy Mind!
A tidy desk will help clear your mind from distractions. Whether it's your physical desk or your computer desktop, make sure everything is clean, crisp and sorted. At your workspace, limit distractions. Keep textbooks or reference materials for school or work, and writing utensils if you're not working 100% digitally. On your computer or laptop, sort files and photos into folders so you can easily access them. Try to limit the folders on your desktop to a minimum, and instead keep subfolders inside of a main desktop folder. 
Don't Forget That Containment is Key
For supplies, textbooks, and other school or work materials, remember that containment is key to maintaining your organized space. You can use decorative bins if out in the open, or clear bins on closed shelving to store bulk items and make cleanup easier than ever.  
Label Everything
Once you've decluttered, determined placement and contained your office supplies, don't forget to label! Labeling is important so that all members of your household will know where to find items (and where to put them back)! Now more than ever, as families are working from home together, it's important that each workspace flows as smoothly as possible. Horderly's go-to label maker is Brother's P-Touch Cube Plus, allowing you to customize and print your labels from your phone to the cube printer!
Follow these steps for any room in your home that needs some TLC—and if you need some professional help, consider a visit from Horderly. Says Kaitlin: "Moms never have enough time and this is a huge time saver. When you're organized, you know where to find things so it doesn't take 15 minutes just to find your child's special purse or hair clip."
As seen on The Local Moms Network.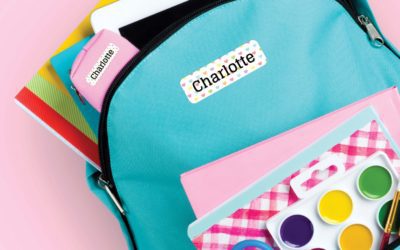 School's finally out for summer, but for parents, it's just about time to start thinking ahead to Back to School! Making a game plan now for August and September, including ordering some key supplies including Name Bubbles.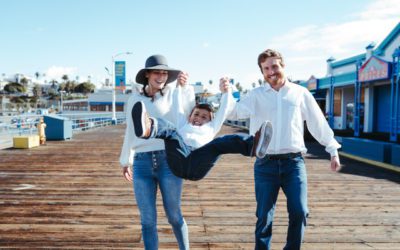 Learn how to fundraise with Shoott!
Kirsten Pierce, certified registered nurse anesthetist, mother to two amazing children, wife of an incredible husband and dog-mom of two fur babies, a Great Dane named Finnegan and a Lab mix named Layla. Besides her role of 'super mom,' Kirsten has now added the...