Looking to keep your kids safe from the sun this summer? The first thing to look for in a sunscreen is a physical (as opposed to chemical) formula. Safer ingredients include zinc oxide and titanium dioxide, while ones to avoid include avobenzone, oxybenzone, octocrylene and ecamsule. See the list below for the Environmental Working Groups for the Best Baby & Kids Sunscreens in 2020. And don't forget to stock up on sun protective clothing, hats and sunglasses—because covering up means less area to protect!
Adorable Baby Sunscreen Lotion, SPF 30+
All Good Kid's Sunscreen Butter Stick, SPF 50+
Badger Baby Active Sunscreen Cream, Chamomile & Calendula, SPF 30
Erbaviva Organic Skincare Baby Sun Stick, Lavender Chamomile, SPF 30
Just Skin Food Baby Beach Bum Sunscreen Stick, SPF 31
Olita Kids Mineral Sunscreen Sunstick, SPF30
Raw Elements Baby + Kids Sunscreen Lotion Tin, SPF 30
Star Naturals Baby Natural Sunscreen Stick, SPF 25
SunBioLogic Kids Sunscreen Stick, SPF 30+
Suntribe Kids Mineral Sunscreen Lotion, Vanilla Yum Yum, SPF 30
thinkbaby Body & Face Sunscreen Stick, SPF 30
thinksport Kids Body & Face Sunscreen Stick, SPF 30
TruBaby Water & Play Mineral Sunscreen Lotion, SPF 30+
TruKid Sunny Days Sport Mineral Sunscreen Lotion, SPF 30
UV Natural Baby Sunscreen Lotion, SPF 30+
Waxhead Sun Defense Baby Zinc Oxide Vitamin E + D Enriched Sunscreen Lotion, SPF 35
More Sun Protection Tips from the EWG:
For more information, read our article Sunscreen for Kids: What Ingredients aare Safe and What to Avoid
As originally shown on The Local Moms Network.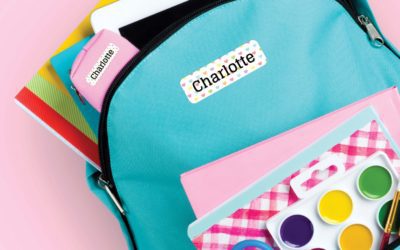 School's finally out for summer, but for parents, it's just about time to start thinking ahead to Back to School! Making a game plan now for August and September, including ordering some key supplies including Name Bubbles.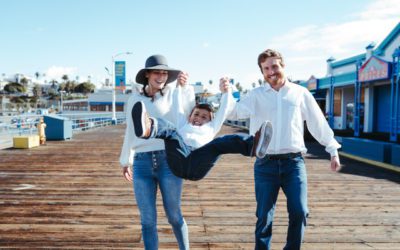 Learn how to fundraise with Shoott!
Kirsten Pierce, certified registered nurse anesthetist, mother to two amazing children, wife of an incredible husband and dog-mom of two fur babies, a Great Dane named Finnegan and a Lab mix named Layla. Besides her role of 'super mom,' Kirsten has now added the...