We're always looking for easy weeknight meals, and it's a bonus if they incorporate our favorite seasonal ingredients. So we were thrilled when The Local Moms Contributor Kate Bowler of Domestikatedlife shared this quick recipe that pairs chicken with apple. "Apples might not be top of mind for a dinner ingredient, but I love to bring them into fall dishes for a seasonal flavor. I find that the sweetness pairs really well with chicken or pork (and bonus-points for being a pretty kid-friendly addition to a dish!)," says Kate. Skipping dairy? Swap in olive oil for the butter. The best part of using chicken thighs? They're super quick, cheap, and have enough fat to reheat without drying out.
Apple Dijon Skillet Chicken
INGREDIENTS
1 Tbsp. Of Butter
1 Small Yellow Onion, Diced
1.25 Lbs. Of Chicken Thighs
2 Red Apples, Cored And Diced
¾ Cup Of Chicken Stock
1 Tbsp. Dijon Mustard
Salt And Pepper
Fresh Parsley, For Garnishing
Roasted Potatoes, For Serving
INSTRUCTIONS
In A Cast Iron Skillet, Melt Butter Over Medium Heat And Sauté Diced Yellow Onion Until It Beings To Soften.
Season Chicken Thighs Well With Salt And Pepper, And Add To The Hot Skillet For About 7-10 Minutes, Until Browned And Cooked Through.
Remove The Chicken Thighs From The Pan And Set Aside; Add Diced Apple Pieces To The Pan And Cook For 2 Minutes Until They Begin To Soften.
Add Chicken Stock Slowly To The Pan, Using A Wooden Spoon To Scrape Up Any Bits From The Bottom Of The Skillet. Whisk In The Dijon Mustard And Simmer The Sauce For 10 Minutes Until It Thickens And Reduced By About ⅓.
Add Chicken Back To The Pan To Warm Before Serving, And Garnish With Fresh Chopped Parsley.
Optional: Serve With Roasted Potatoes; Spoon The Extra Sauce Over The Potatoes When Serving.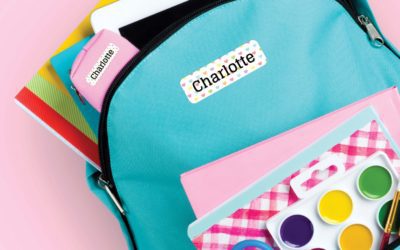 School's finally out for summer, but for parents, it's just about time to start thinking ahead to Back to School! Making a game plan now for August and September, including ordering some key supplies including Name Bubbles.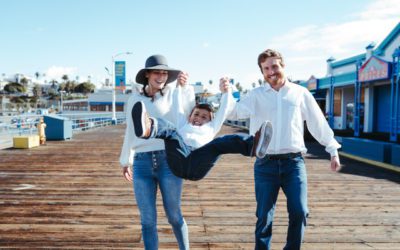 Learn how to fundraise with Shoott!
Kirsten Pierce, certified registered nurse anesthetist, mother to two amazing children, wife of an incredible husband and dog-mom of two fur babies, a Great Dane named Finnegan and a Lab mix named Layla. Besides her role of 'super mom,' Kirsten has now added the...