Have you been looking to plan a Disney vacation for your family but don't know where to start? Have you been to Disney before but are tired of planning everything? We recently spoke with Nicole Spero, local Disney travel agent, and asked her some of our top questions. She is an amazing resource and is here to help you with all your Disney travel planning needs!
Nicole is a mom of 3 beautiful girls, currently residing in Holly Springs with her husband and 2 dogs. She grew up with a love for Disney and has traveled nearly every year, sometimes multiple times per year. Her wealth of knowledge and in depth experience of all of the tips and tricks makes it a no-brainer when deciding whether or not to use her travel planning services. And to top it off – this comes free of charge! Additionally, she makes herself available no matter the time, no matter the ask. Her goal is to ensure you and your family experience the Disney trip of a lifetime, stress and worry-free.
I work for Glass Slipper Concierge who specializes in planning Disney vacations for you and your family. Our company is recognized for their white-glove vacation planning and outstanding customer service. We distinguish ourselves from our competitors by turning good vacations into extraordinary ones!
What are some of the benefits to using your services as a Disney travel agent?
Personal relationship, save time, maximize cost savings by taking advantage of all promotions.
Do you charge a fee for your services?
My services are free IF you are staying on property. I do charge a fee if you decide to stay off site. 
Do you also book flights?
No, clients are typically better off doing this on their own.
What if I want to plan some aspects on my own?
You can still be involved in the planning when using a travel planner. We work together to make the perfect trip for your family. 
When is the best time to travel to Disney?
The best time to travel to Disney varies by year, depending on the promotions Disney is offering and the events that are going on.
What budget should you have in mind when planning a Disney vacation?
Budget varies with each family based on what you are looking to do/see and how long you are looking to stay. Paying in advance for the meal plan is definitely recommended, as food prices can add a lot to your trip budget.
How far out should you start the planning process?
Typically 8-9 months in advance is enough time to start watching for promotions and ensure you get the best deal possible. It also allows for ample time to save money for your trip.
What is the minimum amount of time you would recommend staying at Disney?
I usually recommend a 5-night minimum stay to ensure you get the most out of your vacation.
What age is best to take kids for the first time?
The best age will vary by family. Each child is different and timing works for families in different ways. We have taken our children at all stages from infant and up.
How do we contact you for next steps?
Email: [email protected]
Phone: 919-904-4347
Website: http://www.luxurytravelbynicole.com/consultation-request.html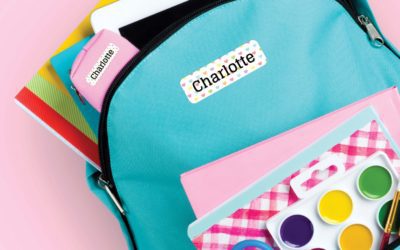 School's finally out for summer, but for parents, it's just about time to start thinking ahead to Back to School! Making a game plan now for August and September, including ordering some key supplies including Name Bubbles.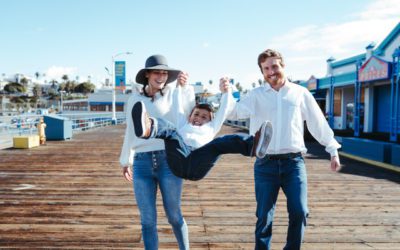 Learn how to fundraise with Shoott!
Kirsten Pierce, certified registered nurse anesthetist, mother to two amazing children, wife of an incredible husband and dog-mom of two fur babies, a Great Dane named Finnegan and a Lab mix named Layla. Besides her role of 'super mom,' Kirsten has now added the...