Hot chocolate bombs are having a moment, and with good reason. They're a perfect stocking stuffer, they're cute enough to be Instagram-worthy, and they're delicious. We love this simple DIY version from The Local Moms Network contributor Maria Provenzano. Order some molds, enlist some helpers and use the DIY hot chocolate bombs recipe below to get started!
DIY Hot Chocolate Bombs
INGREDIENTS:
Candy-coating chocolate for the shell

Hot chocolate powder (2 tablespoons per cocoa bomb)

Marshmallows (2 tablespoons per cocoa bomb)

Decorating: sprinkles, crushed peppermint candies, extra candy coating in various colors, etc.

Hot milk for making hot chocolate
INSTRUCTIONS
Melt candy coating chocolate, pour into silicone sphere mold to create an even coating

Chill mold until coating is set and firm

Fill chilled shell halves with cocoa mix and marshmallows

Seal one filled shell half and one empty shell half together with extra candy-coating chocolate

Chill sealed spheres until set

Decorate chilled spheres with extra candies and chocolate

Heat milk on the stove

Put sphere in the bottom of the mug

Pour hot milk over the sphere, stir with a spoon
Cookie Cutter Whipped Cream Melts
DIY Gingerbread House Place Settings
Homemade Eggnog (That You Will Actually Like!)
DIY Christmas Wall Art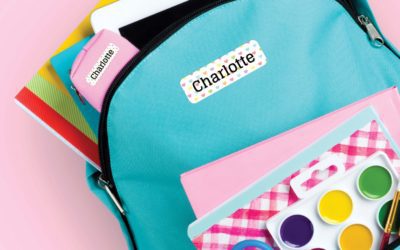 School's finally out for summer, but for parents, it's just about time to start thinking ahead to Back to School! Making a game plan now for August and September, including ordering some key supplies including Name Bubbles.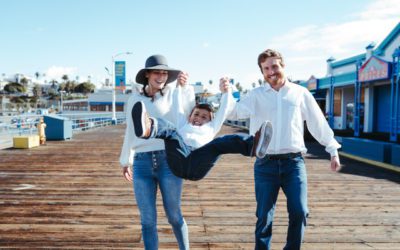 Learn how to fundraise with Shoott!
Kirsten Pierce, certified registered nurse anesthetist, mother to two amazing children, wife of an incredible husband and dog-mom of two fur babies, a Great Dane named Finnegan and a Lab mix named Layla. Besides her role of 'super mom,' Kirsten has now added the...