Anyone else feel like they're constantly working to find easy recipes that the whole family will not only eat, but love? Taco Tuesday is always a crowd pleaser, even in Melissa Hartwig Urban's house. We spoke to the Whole30 CEO about her favorite spin on turkey tacos (recipe below!). Says Melissa: "Taco Tuesday is a beloved family tradition, but on the Whole30, corn tortillas, chips, and cheese are out. We've created a Whole30-friendly version that parents and kids alike will love. Ground meat mixed with salsa and seasoning sits in a bell pepper cup instead of a taco shell, making these "tacos" colorful and nutritious," says Melissa. The best part? These can be easily customized, from ramping up the spice for adventurous kids or using mild salsa for younger palates, serving with a side of guacamole or pan-friend plantains and drizzling with (Whole30-approved) Tessemae's Buffalo, Habanero, or Cilantro-Lime Ranch.
Turkey Taco-Stuffed Peppers
1 tablespoon extra-virgin olive oil 11⁄2 pounds ground turkey
1⁄2 cup chopped onion
3 cloves garlic, minced
1 tablespoon Whole30-compliant taco seasoning (see Tip)
3⁄4 cup Whole30-compliant salsa
4 medium red or yellow bell peppers
Chopped fresh cilantro
SERVES 4
PREP: 15 minutes
SLOW COOK: 21⁄2 hours (low) TOTAL: 2 hours 45 minutes
In a large skillet, heat the oil over medium-high heat. Add the turkey, onion, garlic, and taco seasoning and cook, stirring with a wooden spoon to break up the meat, until browned. Stir in the salsa.
Place a small rack in a 5- to 6-quart slow cooker. Add 1⁄4 cup water to the slow cooker. Cut a thin slice from the top of each pepper to remove the stem. Use a small, sharp knife to cut out the seeds and membranes, keeping the peppers intact. Set the peppers, cut sides up, on the rack in the cooker. Spoon the turkey mixture into the peppers. Cover and cook on low for 21⁄2 to 3 hours, until the peppers are tender.
Carefully transfer the peppers to a serving platter. Discard the cook- ing liquid. Serve, topped with cilantro.
TIP If you can't find a Whole30-compliant taco seasoning, it's easy to make your own: In a container with an airtight lid, combine 2 table- spoons chili powder, 21⁄2 teaspoons ground cumin, 11⁄2 teaspoons sea salt, 11⁄2 teaspoons ground black pepper, 1 teaspoon each garlic and onion powder, 1 teaspoon paprika, 1⁄2 teaspoon crushed red pepper flakes, and 1⁄2 teaspoon dried oregano. Store in a cool, dark place for up to 6 months. Stir or shake well before using.
INSTANT POT VARIATION Follow the directions in the first two steps using a 6-quart Instant Pot. Select Sauté and adjust to Normal/Medium to cook the turkey. After stuffing the peppers, add 1⁄4 cup water and a trivet to the pot. Place the peppers on the trivet. Lock the lid in place. Select Manual and cook at high pressure for 5 minutes. Use quick release. Follow the remaining directions.
For more of our interview with Melissa (and her go-to chicken thighs recipe), click here. 
Excerpted from The Whole30 Slow Cooker© 2018 by Thirty & Co., LLC. Photography © 2018 by Ghazalle Badiozamani. Reproduced by permission of Houghton Mifflin Harcourt. All rights reserved.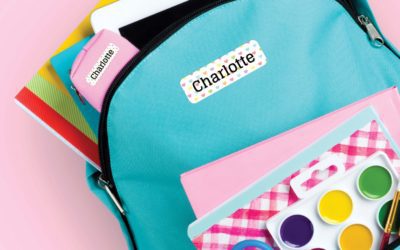 School's finally out for summer, but for parents, it's just about time to start thinking ahead to Back to School! Making a game plan now for August and September, including ordering some key supplies including Name Bubbles.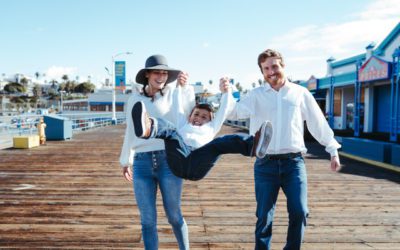 Learn how to fundraise with Shoott!
Kirsten Pierce, certified registered nurse anesthetist, mother to two amazing children, wife of an incredible husband and dog-mom of two fur babies, a Great Dane named Finnegan and a Lab mix named Layla. Besides her role of 'super mom,' Kirsten has now added the...