Deciding what to make every night for dinner is one of the never-ending tasks of parenthood. Then, finding the time to cook whatever we decide to cook can also be a struggle. Finally, getting our kids to eat what we've made is hit or miss…That's why we love Fabalish, a plant-based line of falafels and sauces! They're premade and ready to heat, making them an instant meal-starter and time saver. They're also super kid-friendly—after all, a falafel is essentially a healthier cousin of the chicken nugget, right?! Not to mention, we haven't met a kid who doesn't love a good dipping sauce. We spoke to Jessica Gebel, founder of Fabalish, about her growing brand.
For anyone not yet familiar with Fabalish, how would you describe it?
Fabulousness in your mouth! Fabalish creates plant-based, allergen-friendly, organic and clean-label foods from chickpeas and its byproduct aquafaba (chickpea water). We like to say that chickpeas have never been this chic! Our award-winning dips (such as tzatziki, ranch, and queso), are replacing their egg/dairy based counterparts thanks to the versatility of aquafaba. And from the upcycled chickpeas, we've created the first baked and organic falafel on the market, which you can think of as chickpea veggie bites. They're a healthy, tasty, and clean protein alternative to animal products and all those lab-engineered/highly-processed plant-based "meats".
What was the reason you started the brand—was there an "aha" moment?
It was a buildup of moments. I faced my own health struggles when I was younger, and to make a long story short, I healed myself through food. I became very passionate with clean and healthy cooking, and always felt the desire to help others through food. There are just so many flaws in today's food system. This all led me to culinary school, where I happened to learn about aquafaba. I thought it was so versatile and magical. Why was it not more well-known! Later on, I became a private chef for families with various dietary restrictions, allergies, etc. Aquafaba was basically the only ingredient I could consistently use for all diets, and so I began making dips and sauces with it. It took every meal to another level, and everyone loved it! I realized then that there was an opportunity to do more here.
Amazing. What exactly is aquafaba and why is it such a wonderful base for your products?
Aquafaba is the water from boiling chickpeas. Chickpeas release strands of proteins and scratches into the water that they are boiled in. That water then mimics an egg white consistency, and it whips up beautifully. It's the base of our dips and it's perfect because it gives the creamy rich texture that we love without the dairy, soy, nuts, eggs, or other common allergens.
Why is Fabalish so perfect for busy families?
It's convenient and delicious. That's the most important! But also, our products are organic with clean and simple ingredients, without the common allergens. Everyone can enjoy them! Our falafel are also loaded with veggies, so it provides a nutritious and tasty staple for everyone at home. We've had moms tell us that their children will devour veggies when paired with our dips!
What is your favorite product?
My favorites keep changing but I think it's the Ranch! I feel the ranch you can do so much with it. It helps balance and cool spicy dishes, it can make your mashed potatoes creamy and herby, it is wonderful as a dip and salad dressing. I just love it on everything.
Where can people buy Fabalish?
Right now we're primarily in stores in the Northeast – you can check out our store locator to find the nearest store. Better yet, you can just order a package on our website and we will ship a fresh batch of Fabalish right to your door! We ship nationwide!
What is on the horizon for the brand?
We're growing fast and want to continue expanding! This year we're hoping to get into more retailers in the North East, like Whole Foods and Wegmans. We're also looking to release more products and flavors! We have seasonal releases on our website where we test new products, and our chickpea brownies have been a huge hit. We're also working on a falafel burger. In the next 5 years, our goal is to take Fabalish into national retailers.  Ultimately, my dream is to make Fabalish a plant-based staple in everyone's home! For your enjoyment, health, convenience, and for the planet!
Anything else you'd like to share?
I'm dreaming of creating a community around Fabalish. A community of like-minded people who enjoy a healthy lifestyle, eat purposefully, and want to contribute to a better food system and planet. The Local Moms Network seems like a great place to start!
This story contains sponsored content. 
As seen on The Local Moms Network.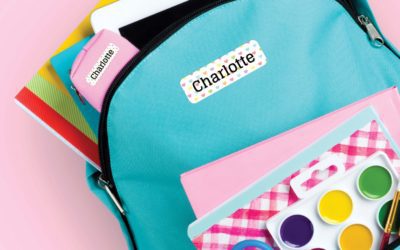 School's finally out for summer, but for parents, it's just about time to start thinking ahead to Back to School! Making a game plan now for August and September, including ordering some key supplies including Name Bubbles.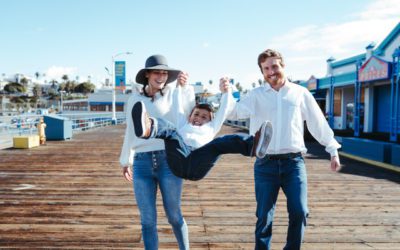 Learn how to fundraise with Shoott!
Kirsten Pierce, certified registered nurse anesthetist, mother to two amazing children, wife of an incredible husband and dog-mom of two fur babies, a Great Dane named Finnegan and a Lab mix named Layla. Besides her role of 'super mom,' Kirsten has now added the...