Whether you're hosting a Mother's Day brunch this year, or simply want to toast to yourself, we can't think of a better cocktail to do it with than these Mother's Day Floral Cocktails from The Local Moms Network contributor Domestikated Life. Elderflower liquor is combined with grapefruit vodka, soda and a little bit of citrus. "I love this particular cocktail for the pretty blush-pink color, tart grapefruit flavor, and touch of floral notes from the elderflower liquor—it's a winner for a spring sip!" says blogger Kate van Geldern Bowler. "I'll be plucking a few edible flowers or a sprig of rosemary from our new plants to make a Mother's Day cocktail for sure. For Mother's Day this year we have plans to hit up the local garden center and get plants for my first-ever garden—to be honest, I'm mostly planting herbs for cocktail garnishes."
Cheers to Mother's Day and cheers to you!
GRAPEFRUIT AND ELDERFLOWER COCKTAILS
Serves: 1 drink
INGREDIENTS
5 Oz Grapefruit Vodka
½ Oz Elderflower Liquor
Squeeze Of Fresh Lemon
3 Oz IZZE Sparkling Grapefruit
Ice
INSTRUCTIONS
Combine Vodka, Elderflower Liquor, And Lemon Juice In A Cocktail Shaker, And Shake Over Ice.
Strain and top with natural sparkling grapefruit soda (like IZZE).
For more from Kate van Geldern Bowler, visit Domestikated Life.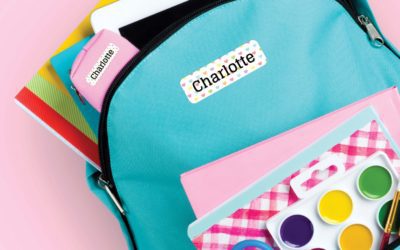 School's finally out for summer, but for parents, it's just about time to start thinking ahead to Back to School! Making a game plan now for August and September, including ordering some key supplies including Name Bubbles.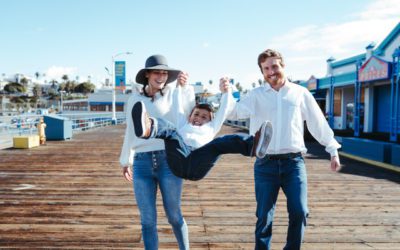 Learn how to fundraise with Shoott!
Kirsten Pierce, certified registered nurse anesthetist, mother to two amazing children, wife of an incredible husband and dog-mom of two fur babies, a Great Dane named Finnegan and a Lab mix named Layla. Besides her role of 'super mom,' Kirsten has now added the...