We could not be more excited to share our 2020 South Wake Raleigh Moms Health & Wellness Guide with all of you! It is chock full of discounts from local businesses to get your 2020 started off on the right foot. From personal trainers, to boutique fitness studios, health supplements, and even local kids sports – this guide has you covered!
The Elderberry Lady sells the best homemade elderberry syrup in town! We're a big fan and so are our kids. Now is the perfect time to stock up to get you through cold and flu season. We take it all year round as an extra layer to the immune system. Their products include elderberry syrup (original version, unsweetened, and agave sweetened) and gummies.
Use coupon code 'SOUTHWAKEMOMS' on their website to receive 10% off your order. Discount is limited to a one-time use per customer.
Local pickup could not be easier and is offered 7 days a week in Cary, NC.
Near2You Fitness is a mobile personal training gym that brings everything needed to reach fitness goals to your door! With over 10 years experience we have grown to 3 personal trainers that serve the Wake County area. Bringing exercise to our clients gives 100% accountability and structure with the knowledge and enthusiasm to reach goals! Lifelong sustainable change is our number one priority for our clients whether time restraints or modifications needed for restrictions, we firmly believe everyone can achieve a healthy mind and body!
Mention 'SouthWakeRaleighMoms' and get a special new year's discount – with a 6-month contract, the first 2 months (16 sessions) are $35 per session!
Welcome to an unrivaled fitness experience. Unlike any studio of its kind, SPENGA combines three essential elements of fitness (cardio, strength and flexibility) to create what's simply known as the BEST. WORKOUT. EVER. We inspire meaningful change in a supportive and encouraging  environment, where every team member is driven to deliver positive experience for all of our members. We leverage fitness to change lives and better our community.
Our SPENGA FAMILY is a community of passionate and diverse individuals, all in pursuit of the best version of ourselves.
Every time you step into our studio, we guarantee we'll be there cheering you on every ride, rep and revive of the way. Because when you are your happiest, healthiest self – everyone wins.
Start your New Year's fitness journey with SPENGA now for only $20.20 for your first month!
ACT NOW! Promotion valid for a limited time only.
Your First Class with us is ALWAYS complimentary!
i9 Sports, the nation's first and largest youth sports league franchise business in the United States has re-engineered youth sports for kids ages 3 and up. With over 2 million registrations in communities from New York to Hawaii, we have replaced a high pressure, adult-centered model with a child-centered model that puts fun first.
They offer youth sports leagues, camps and clinics for boys and girls ages 3 and up in today's most popular sports such as flag football, soccer, basketball, baseball, ZIP Lacrosse™ and now Volleyball. In i9 programs, no child will ever be excluded by a try-out, be made to feel like they aren't good enough by a league draft, ride the bench for an entire game, or be cut from a team. Yes, they keep score, but they have created a fun way to help kids develop athletic ability, a love of team sports, and an understanding that how you play a game is as important as the score. They don't just help kids become better athletes; they help them become better people.
Age-appropriate instruction emphasizing sportsmanship and healthy competition.
All skill levels welcome – No tryouts. No drafts.
Everyone plays – every game.
One day per week – the practice is conveniently scheduled prior to the game.
No fundraisers.
Trained officials at every game.
"When in Doubt Sit Out" Concussion Safety Policy and education for parents and coaches nationwide.
For Spring i9 is offering in multiple locations throughout South Wake all six of their sports: Flag Football, Basketball, Soccer, Baseball/TBall, ZIP Lacrosse & Volleyball.
Use code SouthWakeRaleighMoms15 for $15.00 discount regardless of pricing tier. This can be applied during the registration period at the end of checkout.
It's a new year full of new possibilities. It's time to set yourself up for success in 2020 by getting into a routine that keeps you motivated and challenged. Taught by our highly-trained teachers, Pure Barre features four group class formats that deliver an effective total body workout focused on low-impact, high intensity movements that lift and tone muscles to improve strength, agility and flexibility for every body. Our amazing teachers and community are here to cheer you on as your strengthen your body and mind. We will encourage you to work a little harder in each class, but also to give yourself grace and space when you need it. We want to keep you on your toes (sometimes literally) this year and help you achieve your goals. Come take your first class free with us and see what Pure Barre is all about!
Throughout the month of January, we're offering a great Intro Membership deal! New clients can sign up for our Pure Lifestyle Membership (comes with perks!) with their first month at only $99 and their second and third months for 15% off. Come into the studio or sign up online and mention 'SouthWakeRaleighMoms'.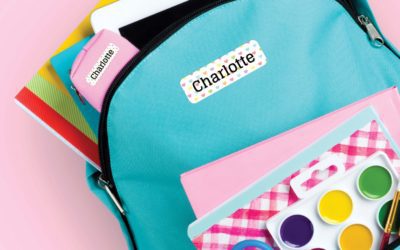 School's finally out for summer, but for parents, it's just about time to start thinking ahead to Back to School! Making a game plan now for August and September, including ordering some key supplies including Name Bubbles.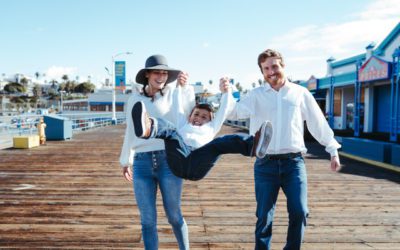 Learn how to fundraise with Shoott!
Kirsten Pierce, certified registered nurse anesthetist, mother to two amazing children, wife of an incredible husband and dog-mom of two fur babies, a Great Dane named Finnegan and a Lab mix named Layla. Besides her role of 'super mom,' Kirsten has now added the...