Of course, coronavirus is on all of our minds this summer, particularly as we look towards the Fall and various back to school plans. But as we spend more time at home and continue to stay safe through social distancing, experts urge parents not to forget about the usual risks associated with summer. We spoke to James Dodington, MD, a Yale Medicine pediatric emergency physician and medical director of the Injury and Violence Prevention Program at Yale New Haven Health, about keeping kids safe beyond COVID-19.
Practice Water Safety, Always
"Drowning is a leading cause of injury and death for children in the United States, and home pools and hot tubs are especially risky for children under age 5 and lakes and open water are known risks for older children and adolescents, especially if no lifeguards are on duty, as has often been the case during COVID," notes Dr. Dodington. According to the American Academy of Pediatrics,  parents and caregivers should be within "arm's reach" of any non-swimmers any time they're in the water. Pools and hot tubs should be fully fenced to avoid young kids exploring without parents present.
For more smart tips, read our article, Swim Safety: 10 Things to Know to Protect Your Kids.
 And for more info on water safety from the AAP, click here.
Make Sure Your House Is Fully Childproofed
"Injury prevention [is crucial] during COVID, when working parents often have lost childcare options and have young children around the house. Be aware that increased time at home can mean that young children, especially toddlers, have access to dangers within the home," says Dr. Dodington. To prevent accidental injury, he recommends taking these steps:
Store all medicines and household products up, away, and out of sight, ideally in a locked cabinet where a child cannot reach them.
Put the Poison Control number, 800-222-1222, on or near every home telephone and save it on your cell phone. The line is open 24 hours a day, seven days a week.
Review the rooms that children will spend time in to ensure that only age-appropriate toys are within reach, that outlets are covered to protect from electrical shock, and that small objects that can be choking hazards are safely stored away from children under age 4.
Be on the lookout for hot liquids and household items, such as irons, that could cause burns.
As we are in summer we open more windows, so keep furniture that children can climb on away from windows. Also don't open windows more than four inches.
For more on injury prevention and childproofing from the CDC, click here.
Review Safety Measures Outside, Too
Once you've childproofed your house, don't forget to take proper precautions outside as well. First up? Helmets. "Require your children to wear a helmet at all times when on a bike, scooter, or skateboard—inexperienced riders may fall if going too fast," says Dr. Dodington. Then, lather them up in sunscreen (as well as sun protective clothing) and bug spray, since more time outside means more exposure to sun and insect bites. Staying out of the sun between 10 and 2, when the sun is hottest, is another good idea, and with babies, keeping them out of direct sun is best (particularly because sunscreen is not recommended for this age group). For tick protection, cover skin when hiking, do nightly baths followed by tick checks and if you find a tick embedded, contact your pediatrician, says Dr. Dodington.
For more on Lyme Disease & Kids from the AAP, click here.  
For more on choosing a sunscreen, read our article, Sunscreen for Kids: What Ingredients are Safe & What to Avoid.
Keep an Eye Out for Mental Health Issues
"With no regular school in session and canceled after-school activities, anxiety, fear, and depression may increase for many teens," said Dr. Dodington. He advises parents to:
Be attentive to your teens' talk, mood, and behavior.
Secure medications and weapons that can be used for self-harm.
Utilize the number for the national suicide hotline if necessary: 800-273-8255.
For more from the CDC on mental health in kids and teens, click here.
Practice Gun Safety
As always, keep guns away from curious little ones. Says Dr. Dodington: "It is important that all firearm owners with children in their homes understand [your state's] safe storage laws. Keep your firearms locked away or within your control—never leave a firearm unattended."
For more on gun safety & kids from the AAP, click here.
We hope you all have a safe, healthy, and most of all, fun summer—even if it looks nothing like the summer you planned!
As originally seen on The Local Moms Network.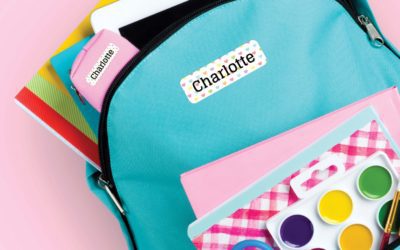 School's finally out for summer, but for parents, it's just about time to start thinking ahead to Back to School! Making a game plan now for August and September, including ordering some key supplies including Name Bubbles.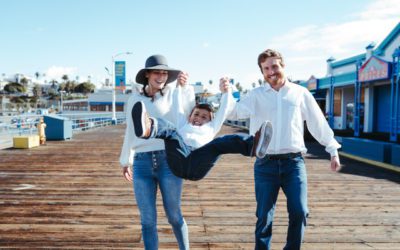 Learn how to fundraise with Shoott!
Kirsten Pierce, certified registered nurse anesthetist, mother to two amazing children, wife of an incredible husband and dog-mom of two fur babies, a Great Dane named Finnegan and a Lab mix named Layla. Besides her role of 'super mom,' Kirsten has now added the...