Daniella Monet has a lot going on. At just 30 years old, the former Nickolodeon (Victorious) star, who also appeared opposite Seinfeld's Jason Alexander on Listen Up and in former co-star Ariana Grande's "Thank You, Next" music video, is adding a second career—entrepreneur—to her resume. She's aligning with businesses that reflect her animal rights ethos, including LA-based vegan eatery Sugar Taco, Outstanding Foods/Pig Out Chips (vegan mushroom chips), and Kinder Beauty Box (a cruelty-free beauty subscription service). She's also a successful influencer, with over 3 million followers on Instagram alone. Oh, and she's about to jump into her biggest project yet—motherhood. We caught a few minutes of this busy mama-to-be's time, and chatted about her beliefs, plans for working motherhood and more.
You're due next month—congrats! How are you feeling?
So far so good; it's been great. I've had a really positive time being pregnant.
You're a dedicated vegan/kind living advocate. How did this become a priority for you?
I was fairly young when I decided I wanted to live a kinder life. I went to a rodeo [when I was five] and I saw cows mistreated. Then in 5th grade, my uncle was diagnosed with cancer and he was encouraged to eat vegan. I stumbled across a book called Skinny Bitch about factory farming and the truth behind the food industry. That book, coupled with the health element and fact that I was already and animal lover,  helped me begin this plant-based lifestyle.
You've worked with some huge stars. What's your favorite project you've done so far?
I thoroughly enjoy being on sitcoms. My first stint on a series was when I was 15 years old. It was called Listen Up on CBS—almost 15 years ago. I felt I was thrown into it. I was working opposite Jason Alexander from Seinfeld and Malcolm-Jamal Warner (Cosby Show) who were both veterans in this genre. I learned a lot and I loved making people laugh…and I never strayed away from that.
And that rapport you have with your audience has translated into being an influencer and now entrepreneur. Will this be where you focus your time now or will you also be acting as well, post-baby?
I think in a perfect world, if I can balance it all, I will. These projects are passion projects—they make me feel good and I'm grateful to be part of them. But acting is who I am—it's how I express myself in so many ways.
What are you looking forward most as a new mom?
My whole life I never thought about the dream husband…I just knew I wanted to have as many kids as I could. I used to think I wanted 6…now I'm just taking my time! I'm excited to have an influence on this being. They come in as who they are but you have so much influence and ability to mold [them].  [I'm also looking forward to] the little things like cooking dinner for him. When you're a parent, you start to enjoy things you wouldn't notice in the past. I'm excited to slow down and enjoy those phases.
Anything you're apprehensive about?
I'm nervous about the mom guilt. I do have a pretty busy lifestyle and I have a lot of ambitions and things in the works. I'll have to prioritize and make sure he comes first and I'm a mom before everything else. I don't want to lose sight of being a very present parent.
You already sound like a great mom! Your Instagram post about the dairy industry went viral. Can you talk a bit about the inspiration behind that?
Vegetarians will look at me like, I don't get it. I felt like I had to put it into context and connect the dots between a human pregnancy and a cow mom's pregnancy. What shocked me the most was hearing people's surprise to the conditions and the process. I don't think people understood that a mother cow had to be pregnant to produce milk. That I was able to educate people about that made me feel like I did something right.
What's next for you, besides, well, everything?!
I just signed a little book deal. The concept I'm most likely going with is a children's book that marries a story with a recipe. I want it to teach kids about where foods come from in a very gentle way. One of the things I'm thinking about doing is opening the recipe portion to moms out there. So if you have a favorite recipe you can submit it to  [email protected]. In the subject just put "Plant-based Kids' Recipe"!
As seen on The Local Moms Network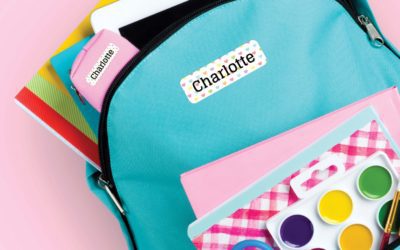 School's finally out for summer, but for parents, it's just about time to start thinking ahead to Back to School! Making a game plan now for August and September, including ordering some key supplies including Name Bubbles.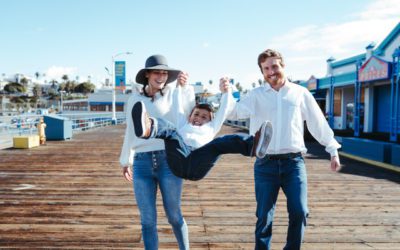 Learn how to fundraise with Shoott!
Kirsten Pierce, certified registered nurse anesthetist, mother to two amazing children, wife of an incredible husband and dog-mom of two fur babies, a Great Dane named Finnegan and a Lab mix named Layla. Besides her role of 'super mom,' Kirsten has now added the...