Meet Abbi Hale, local Raleigh mom to two boys and owner of local photography company, Inspirational Photography. Abbi shares with us how the local Raleigh community has embraced her and her family and what she loves most about raising kids here. Be sure to check out her website and amazing work!
Where are you from originally and how long have you lived in town? 
Born and raised in Wisconsin (proud cheese head and Packer fan here!), I moved to North Carolina in July of 2016 and I have never felt more at home.
Children and Ages?
I am a proud boy mom of two boys! Benjamin turned 7 in December and my youngest, Blake, turned one in January.
One thing people would be surprised to know about you…
I have never seen an episode of Games of Thrones!
Anyone special you'd like to thank for helping you through parenthood?
During my second pregnancy, I felt so much had changed in the baby world since having my first child years ago. Living in NC where I had no family and friends at the time was really hard. I had a small support system from a moms group I found. Pinterest was also a good tool to have!
Favorite things to do with your kids? 
Being a person who can not stay put in one spot, we are continually out and about. I love living where things to do are endless and affordable! We've explored new trails and found new parks. I enjoy supporting other small businesses and finding new gems in the area. My boys enjoy anything outdoors and recently the splash pad!
Are you involved in a business venture, a local organization, a creative endeavor, or in the corporate world?
I started my photography journey in 2013, creating Inspirational Photography. At the time I was focusing on family sessions part-time and continued being a stay-at-home mom. After moving to NC, my photography really kicked off and I am proud to now be doing what I love full-time. I have grown into capturing lifestyle family and now newborn sessions. Being able to meet so many amazing families and build relationships with my clients is what I cherish the most!!
You can also find me on Facebook and Instagram!
What does this community mean to you/How has this community been instrumental in getting you to where you are now? 
When I moved to NC, I found it was full of small business women who enjoyed supporting one another. I've always enjoyed supporting other small businesses and I do a little happy dance when one supports me!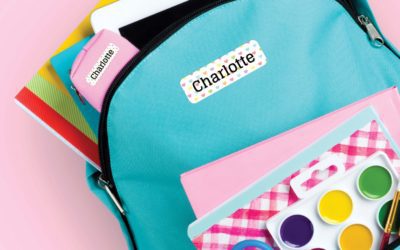 School's finally out for summer, but for parents, it's just about time to start thinking ahead to Back to School! Making a game plan now for August and September, including ordering some key supplies including Name Bubbles.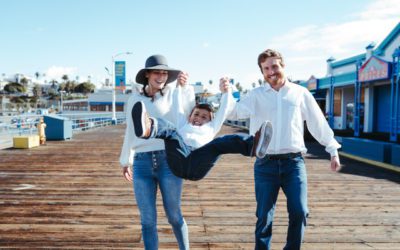 Learn how to fundraise with Shoott!
Kirsten Pierce, certified registered nurse anesthetist, mother to two amazing children, wife of an incredible husband and dog-mom of two fur babies, a Great Dane named Finnegan and a Lab mix named Layla. Besides her role of 'super mom,' Kirsten has now added the...