It's May and we're thrilled to feature a new local Raleigh mom – Brittany Clark, founder of Little Musical Chefs. Brittany and her team teach kids culinary arts through music, dance, and art. She is passionate about teaching and inspiring young children. From birthday parties to cooking and music classes, Little Musical Chefs is perfect for your next event!
Where are you from originally and how long have you lived in town?
I feel like I am from everywhere! My dad  is a former marine so I was born in California, I grew up in Uniondale, New York and we moved to Raleigh when I was around 13 years old. I attended college in Charlotte and stayed there a couple of years after graduating from Johnson & Wales University. Now I am back in Raleigh, married and settled here.
Children and Ages?
My son Kaleel is 6, he is such a joy and the reason behind my hustle. I love that he is already a passionate and intelligent young man. We always talk about what he likes to do so that I can support him in his entrepreneurial ideas and plans in the future.
Anyone special you'd like to thank for helping you through parenthood?
My mother and father – they have both been great parents. They have always been supportive of my dreams and taught me to always go for it! And of course my husband – he is a wonderful father.
Favorite things to do with your kids?
My son loves indoor trampoline parks, he is  able to run, jump, play, and get all his energy out!  
Are you involved in a business venture, a local organization, a creative endeavor, or in the corporate world? Please share!
Little Musical Chefs is my mobile business! My team and I provide music and cooking classes for children of all ages while integrating a 10-minute Spanish lesson in each class. We provide these classes for preschools, schools, special events, the YMCA and even birthday parties. I love teaching and developing a child's true creativity. My business allows me to do what I love and still be home to be a mom. Best decision ever! Follow us on Facebook and Instagram! 
How has this community been instrumental in getting you to where you are now?
Our community is so important to me. I grew up in the YMCA as a camper, in leadership clubs, and worked as a Youth Counselor. Because of my community, the YMCA is now my client! Talk about full circle! Little Musical Chefs prides itself on community involvement and looks forward to connecting with other child-focused organizations and businesses in the community.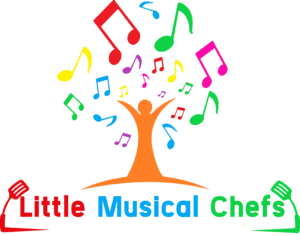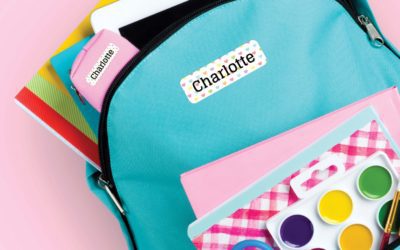 School's finally out for summer, but for parents, it's just about time to start thinking ahead to Back to School! Making a game plan now for August and September, including ordering some key supplies including Name Bubbles.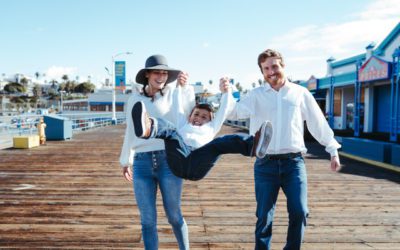 Learn how to fundraise with Shoott!
Kirsten Pierce, certified registered nurse anesthetist, mother to two amazing children, wife of an incredible husband and dog-mom of two fur babies, a Great Dane named Finnegan and a Lab mix named Layla. Besides her role of 'super mom,' Kirsten has now added the...