Meet Raleigh mom Hannah Weisberg! Hannah is owner of the beautiful Raleigh retail store, Dove and Olive Mercantile. Offering a variety of home goods, there is truly something for everyone. Additionally, it is a great space for the community to lounge with friends and enjoy a cup of coffee or a glass of wine. Be sure to check out Dove and Olive if you're in the Raleigh area!
Where are you from originally and how long have you lived in town? 
I'm originally from Clayton, but it's kind of a long story when it comes to just how long I've lived here in Raleigh. I moved to NYC after college where I met my now husband and we moved to Raleigh after getting married. A couple of years ago though, we relocated back to NYC for a job opportunity. Even though we were only gone a year, Raleigh felt like a completely different city when we moved home last February! There's so much growth and development going on, it confirmed we made the right choice to officially settle down here. 
Children and Ages? 
We have one son who is 6 yrs old. 
One thing people would be surprised to know about you… 
I'm naturally extremely introverted, which is funny considering my decision to open a community store. I've found that its less of a struggle to put myself out there as I've gotten to know more people, building meaningful relationships makes the idea of meeting new people less scary. 
Anyone special you'd like to thank for helping you through parenthood? 
Definitely my husband, Brian. I struggled with post-postpartum depression after having my son, so it wasn't exactly the smoothest transition into parenthood for either of us. Depression aside, parenthood is humbling. Having someone who can empathize and love on you when you haven't had the best day, while also being the person who's there to celebrate the good days with is a blessing. 
Favorite things to do with your kids? 
Honestly, my favorite thing to do as a family is lounge. With how busy our days have gotten, getting to snuggle on the sofa is my absolute favorite. Sometimes we watch movies, other times it's legos (I know, legos on the sofa is a terrible idea). Being together and "doing nothing" is something we all look forward to! 
Are you involved in a business venture, a local organization, a creative endeavor, or in the corporate world?
I recently opened Dove & Olive Mercantile, a community general store located in the Five Points neighborhood. The idea for Dove & Olive was born out of years of prayer and the prayer wasn't specifically for a store, but more to find my purpose. 
Previously, I had a successful career working in advertising in NYC right out of college. Once that opportunity ended, I got married, became a parent and completely lost myself. We moved 
around a bit, I changed careers and moved into the Interior Design field, but nothing felt quite right. The more I tried to control the outcome, the more lost and unsettled I felt. Finally, last fall, I stopped praying empty prayers while still trying to be in control and I fully let go. My prayers transitioned from desiring a very specific outcome to desiring God's will to be done in my life. For the first time, I was at peace with not knowing what the future held. 
Once I let go, things started happening quickly. Casual conversations about what would eventually become Dove & Olive turned into meetings and networking, which led to formal business planning. It all just sort of became very clear what I was supposed to do and what all of the moves, job experiences and personal struggles had prepared me for, which was to create a gathering place for our community. 
Dove & Olive Mercantile is a unique and modern-day take on a community general store. Our retail section is filled with thoughtfully curated items that are all handmade by family owned and fair trade businesses. We also have a spacious lounge and cafè where we offer coffee, tea, beer and wine options. Something that wasn't initially planned as a part of our offerings, but has turned into our biggest demand, is our space being utilized for different events and workshops. 
All of it is a blessing beyond what I ever could have planned. If you'd have told me one year ago that I'd be sitting in my very own store doing a Q&A about my experience, I never would have believed you! 
How has this community been instrumental in getting you to where you are now? 
My love for our community is the greatest inspiration behind what I'm trying to build. I want us to know each other and engage with our neighbors in the way that generations before us did, before there was all of this technology getting in the way. 
The support I've received from this community has been overwhelming in the absolute best way and having others cheer me on after taking such a huge (and scary) leap of faith helps keep me going. Not everyday is a good day and there are some moments when it scares me to realize that I have no idea how this is all going to end up, but I'm thankful for being given the opportunity to experience all of it.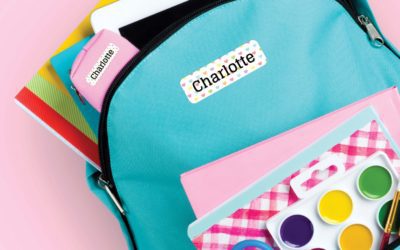 School's finally out for summer, but for parents, it's just about time to start thinking ahead to Back to School! Making a game plan now for August and September, including ordering some key supplies including Name Bubbles.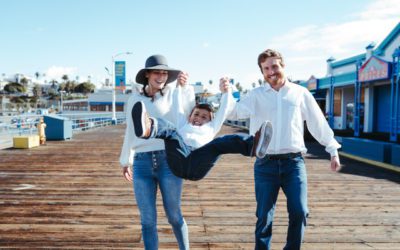 Learn how to fundraise with Shoott!
Kirsten Pierce, certified registered nurse anesthetist, mother to two amazing children, wife of an incredible husband and dog-mom of two fur babies, a Great Dane named Finnegan and a Lab mix named Layla. Besides her role of 'super mom,' Kirsten has now added the...