Meet Raleigh mom, Justine De Angelo, owner of Sweet Love Blossoms. Justine creates beautiful floral arrangements for all events and special occasions. With Valentine's Day coming up, Justine has you covered! Let your special someone know to check out her shop for all your Valentine's needs. She is even offering free local delivery with code LOVEBLOSSOMS!
Where are you from originally and how long have you lived in town? 
I was born and raised in Southern California. We packed up and moved across the country one and a half years ago due to our genuine love for the Raleigh community and the people in it! 
Children and Ages? 
I have a 4-year-old daughter named Gwenyth.
One thing people would be surprised to know about you… 
I was previously in Corporate Banking for 10 years. 
Anyone special you'd like to thank for helping you through parenthood? 
I have so much admiration and appreciation for my Mom. Similar to her, I have always been very career-oriented and worked hard to establish myself as a leader in the organization for which I worked. When I had my daughter, I decided very abruptly to leave it all behind and become a stay-at-home mom. I was nervous to tell my Mom as she did not follow the same path when having me and my brother. She ended up being my biggest supporter, which I guess isn't much of a surprise. I am so grateful for her. 
Favorite things to do with your kids? 
My daughter started Pre-K this year and is LOVING learning how to read and write. I love to watch her sound out words and write special notes and cards for me and her Dad. 
Are you involved in a business venture, a local organization, a creative endeavor, or in the corporate world?
The start of my daughter's first year of school also meant the opportunity for me to pursue my passion for floral design. I established my business, Sweet Love Blossoms in May 2019 and opened my first Flower and Plant Shop in September 2019. My shop is located inside a local business called The BalloonZ Shop and we partner together to create unique event and decor experiences for individuals and corporate events. I have a passion for all things Floral and enjoy the honor of designing and creating unique beauty for our community's Special Events and Weddings. I also enjoy general floristry and the opportunity to bring the beauty I create to the tables and homes of my neighbors. 
What does this community mean to you/How has this community been instrumental in getting you to where you are now? 
I hope to become the local business that our community and their families can come to for their memorable moments. There is something special about creating beauty that someone brings into their homes and lives. As a new business owner, I work hard every day to gain business and show our community what I have to offer. I have done over 30 local Markets and Pop Ups since May 2019 and have received an immense amount of support from our community as well as other local business owners. People are genuinely interested in what small business owners in our community have to offer and I am grateful to every person that shows interest in what I am so passionate about. I strive to have a positive impact in the community where my family lives and I do my best to support our ever growing community of talented local makers.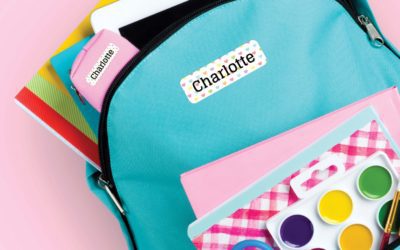 School's finally out for summer, but for parents, it's just about time to start thinking ahead to Back to School! Making a game plan now for August and September, including ordering some key supplies including Name Bubbles.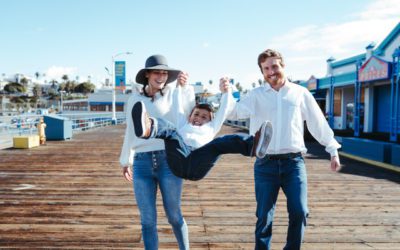 Learn how to fundraise with Shoott!
Kirsten Pierce, certified registered nurse anesthetist, mother to two amazing children, wife of an incredible husband and dog-mom of two fur babies, a Great Dane named Finnegan and a Lab mix named Layla. Besides her role of 'super mom,' Kirsten has now added the...