Meet Raleigh Mom Jessica Watt, mom of 4 and owner of
The Happy Home
, a creative/lifestyle blog and online boutique who encourages women to create homes filled with joy. Read more of our interview with Jessica and be sure to follow her on
Instagram
and
Facebook
!
Where are you from originally and how long have you lived in town?
I was born in NJ and moved to Cary when I was 15. When I got married, I moved to Raleigh and have been here for 20 years.
Children and Ages?
Jackson (16), Savannah (14), Madelyn (11), and Bentley (7)
One thing people would be surprised to know about you…
People are often surprised when they find out where I am from. I have totally become a southern girl!
Anyone special you'd like to thank for helping you through parenthood?
Definitely my mom! I am the oldest of 4 so she knows exactly what it is like raising 4 kids. She is also a therapist which has been so helpful as we navigate the teen years. I will often call and say, "ok, I need therapist mom not grandma!"
Favorite things to do with your kids?
We love to have family nights at home! We cook our favorite meals, play games, watch movies and have a campfire. It's the simple things that can make memories that will last a lifetime.
Are you involved in a business venture, a local organization, a creative endeavor, or in the corporate world?
I am a developmental play therapist who works with children birth-3 years. I also own The Happy Home, a creative/lifestyle blog and online boutique who encourages women to create homes filled with joy!
How has this community been instrumental in getting you to where you are now?
Community changes everything. Surrounding yourself with women who encourage you, support you and cheer you on is vital! So often I have gone to my circle with issues that were weighing so heavy on me to find out that I wasn't alone. Just knowing that lifted a weight. Being able to support each other during the hard times and celebrate the successes makes this journey of motherhood seem not so lonely.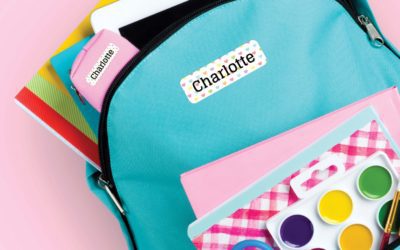 School's finally out for summer, but for parents, it's just about time to start thinking ahead to Back to School! Making a game plan now for August and September, including ordering some key supplies including Name Bubbles.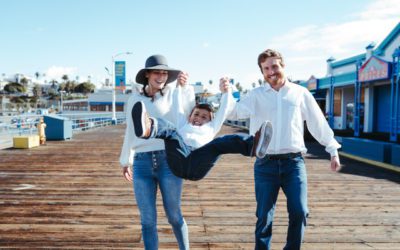 Learn how to fundraise with Shoott!
Kirsten Pierce, certified registered nurse anesthetist, mother to two amazing children, wife of an incredible husband and dog-mom of two fur babies, a Great Dane named Finnegan and a Lab mix named Layla. Besides her role of 'super mom,' Kirsten has now added the...