We are thrilled to highlight one of our favorite local moms, Kayte Fry, owner of Boards and Bites grazing board company in Holly Springs, NC. Kayte is one of those people that radiates positivity wherever she goes, spreading her joy through food. Kayte's boards have become a staple in our house for birthdays, gifts, and celebrations. Message Kayte on Instagram today to order a board for your next gathering or to order a specialty box for your kiddos. You won't regret it! Check out our interview with Kayte below on how she got started.
Where are you from originally and how long have you lived in town?
I am originally from Tulsa, OK, but moved to North Carolina in 2006 to attend graduate school at NC State. We have been here ever since, except for a short two year move to Ohio for our jobs! When we moved back to the area eight years ago Holly Springs was where we decided to settle – we love it!
Children and Ages?
Henry, 8
Harrison, 5
What is one thing people would be surprised to know about you…
My background is in a completely different field of work but it's never too late to change plans and pursue something new, especially if it brings you joy!
Anyone special you'd like to thank for helping you through parenthood?
I have had a great community of other moms to rally me through the different seasons of parenthood so far and a supportive partner who helps me juggle all aspects of parenting and small business ownership.
Favorite things to do with your kids?
We love being outdoors – bike rides, trail walks, fishing, and golfing. My most favorite time spent with my kids, though, is in the kitchen and around the dinner table. I love when they help me cook and bake, the messier the better (though it has taken me some time to be okay with the messy part, ha!). We have a lot of family traditions related to food – Friday night pizza, grazing board birthdays, and big brunch on Sundays to name a few – and our very best conversations happen when we are gathered around the table sharing food.
Are you involved in a business venture, a local organization, a creative endeavor, or in the corporate world?
Years ago, while working my full-time job in higher education, I started a blog to share recipes and other tips from the kitchen. At the time it was just a creative outlet, as I've always loved to cook and share in the joy of food with others, but over time I started teaching myself how to style food and found it to be one of my favorite parts about creating.
Over the last couple of years my creative hobby organically transformed into a small business venture. I began styling photos for small companies and brands, and in 2020 launched Boards & Bites by Kayte Fry – artfully designed grazing boards and boxes for purchase – which merges my passion for food, design, celebrations, and hospitality. I believe in celebrating life's special occasions, big milestones, and the every day in between, and I'm here to help others with all of the details!
How has this community been instrumental in getting you to where you are now?
This community shares amazing resources and ideas for busy moms in every season! I also love how they uplift, support, and empower women/moms who are pursuing their dreams while also balancing motherhood.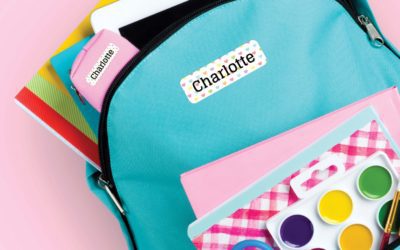 School's finally out for summer, but for parents, it's just about time to start thinking ahead to Back to School! Making a game plan now for August and September, including ordering some key supplies including Name Bubbles.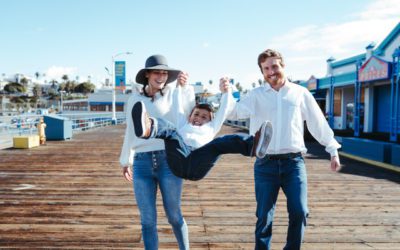 Learn how to fundraise with Shoott!
Kirsten Pierce, certified registered nurse anesthetist, mother to two amazing children, wife of an incredible husband and dog-mom of two fur babies, a Great Dane named Finnegan and a Lab mix named Layla. Besides her role of 'super mom,' Kirsten has now added the...