We all know that getting a hot and delicious meal on the table is often challenging. Meet Raleigh Mom MixingMama, offering a variety of services, including catering, meal prep assistance, and nutrition coaching. Chef Lovee serves up tons of delicious and nutritious options. Check out her website to see for yourself. We love supporting local, especially this business striving to help busy professionals and families save time and eat healthy!
Where are you from originally and how long have you lived in town?
I am originally from Cleveland, Ohio. I've lived in Raleigh, North Carolina for two years now.
Children and Ages?
I have two lovely daughters. My oldest is three years old and my youngest is six months old.
One thing people would be surprised to know about you…
Depending on how we met, some people would be surprised to know that I have two completely different careers that I am currently pursuing. I have a Bachelor's degree in Audio Production, and I have been in the music industry for several years. In addition to that, I am a Personal Chef & Caterer that specializes in nutrition and making healthy food taste delicious with bright and bold flavors.
Anyone special you'd like to thank for helping you through parenthood?
My fiancé has been my rock through this parenthood journey of ours. These are both of our first and only kids, and although we've been learning and growing together, he often keeps me sane when I feel like I'm losing it. One thing I'm learning is that my kids don't need a perfect mom, they need a happy mom. Sometimes I forget to take care of myself because I'm taking care of everyone else, but he often helps remind me that I still need to be taken care of also. Getting a break is necessary at times.
Favorite things to do with your kids?
I love to do mommy and me spa dates with my girls and take them outside. My oldest has A LOT of energy and needs to run every day, and my youngest loves to be outside and feel the breeze across her cheeks. It tickles her every time and she gets lost staring at the clouds. It's so cute.
Can you tell us more about MixingMama and where we can find more information?
I am currently in the process of building my food & music empire. My long-term goal is to have a dream incubator where I can combine my love of music, food, and people to have amazing intimate events and teach other creatives how to grow and market their passion. Check out our takeout options currently available and use code XLOVEE at checkout for 10% off your purchase as a new customer!
How has this community been instrumental in getting you to where you are now?
I am all about community and I am excited to explore and learn more about the community that I live in. After having my youngest, I was excited to finally explore and see what the community has to offer since I am still new here. Due to COVID, I've been mainly in the house. However, I am excited to meet other moms and learn more about Raleigh.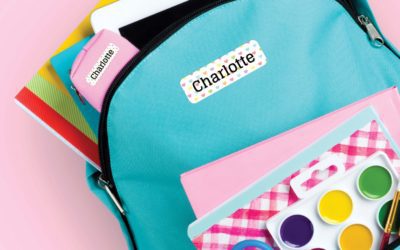 School's finally out for summer, but for parents, it's just about time to start thinking ahead to Back to School! Making a game plan now for August and September, including ordering some key supplies including Name Bubbles.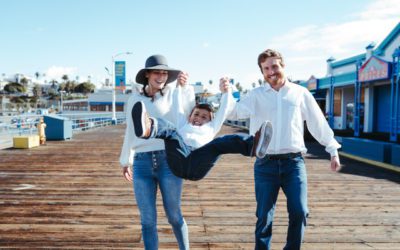 Learn how to fundraise with Shoott!
Kirsten Pierce, certified registered nurse anesthetist, mother to two amazing children, wife of an incredible husband and dog-mom of two fur babies, a Great Dane named Finnegan and a Lab mix named Layla. Besides her role of 'super mom,' Kirsten has now added the...