Meet Raleigh Mom Tara Lynn, owner of In Between The Blinks photography company. Tara Lynn lives in Cary with her husband and 3 kids. In addition to her photography company, Tara founded Memory Makers Club. Check out more of our interview with Tara below!
Where are you from originally and how long have you lived in town?
I was born and raised in Chesapeake, Virginia, but have long had ties to North Carolina. I spent my summers vacationing with family in the Outer Banks and visiting my grandma in Lumberton (where the most exciting entertainment was kicking a ball over the house with my cousins). I became a "Tar Heel bred" when I moved to North Carolina to attend UNC-Chapel Hill. That's where I met my husband. I started my career as a TV News reporter in Charleston, S.C. and moved back to the Triangle in 2011. We have loved living in Wake County where we built our first home and are raising our three children. We recently moved to Cary into our "forever home." Moving during a pandemic, with three kids and a dog…I would not recommend it.
Children and Ages?
Claire just turned six years old and will be in first grade.
Emerson is three.
Sawyer is eight months old.
Baxter, our rescue dog, just celebrated his 12th birthday!
One thing people would be surprised to know about you…
I was a TV News reporter and anchor for ten years. I started my career in Charleston, S.C. where I worked as a producer, reporter, morning anchor and produced and hosted my own talk show. I spent five years as a reporter and fill-in anchor at WRAL here in Raleigh. Last summer, I had a chance to go back and help fill-in for a few weeks. I really enjoyed it. The news can be an emotionally draining business to work in. You often see the worst of the worst and meet people in their darkest times. But there is also a lot of good in the world that you get to share with others. 

Anyone special you'd like to thank for helping you through parenthood?
My parents for always being willing to hop in the car and drive down when I need an extra set of hands.
My #momsquad of neighbors! They keep me laughing with our text chain and well-timed gifs and never judge.
My husband is an amazing partner.
I'd also like to thank the makers of coffee and wine.
Favorite things to do with your kids?
We love to be outside. We go for walks a lot and love to set up the pool or sprinkler in the summer.
We also love to have dance parties to Kidz Bop Kids. The girls like to help in the kitchen so we try to find some recipes that are easy for them to help with. We also love exploring the Museum of Life and Science in Durham. When it's Christmas time, we pack our calendar with shows, craft fairs and almost any holiday-themed activity we can find.
Are you involved in a business venture, a local organization, a creative endeavor, or in the corporate world?
As a photographer, I'm a visual storyteller for pets, families, and professionals. I also help moms create and creatively capture a life filled with moments that matter (and then get those photos organized) through the Memory Makers Club. 
The inspiration behind my photography business started when we adopted our dog Baxter. We drove two hours away to adopt him based on two snapshots we saw online. I quickly started volunteering at an animal shelter after we adopted Baxter, so I could help other pets find forever homes. The staff wasn't able to photograph the animals as quickly as they came in sometimes, so I started taking their photos with my point-and-shoot and eventually graduated to a DSRL camera. People often will look online first before visiting an animal shelter. High-quality photos can catch their attention and may be the difference in somebody walking through the doors or considering an animal they may have otherwise overlooked.
I started my pet and family photography business ten years ago! I ran it in addition to my full-time job. Over the last few years, I transitioned from the news business to working part-time at the SPCA of Wake County (in marketing) to this past year of working "full-time" on my business and launching the Memory Makers Club. Coronavirus has greatly affected my ability to sit in front of a computer for any length of time now that all three kids are home. It has been a tough transition because I really love photography and helping moms capture memories of their own families. I know my most important job right now though is creating a stable environment for the kids and supporting my husband as he works from home. I had grand plans for this year to be all about expanding and growing my business. I am still able to take a limited amount of photography clients and continue my membership for moms thankfully. But my plans for growth are just scaled back as the world adjusts to the new normal. You can find me on instagram @TaraLynn_andCo.
What does this community mean to you/How has this community been instrumental in getting you to where you are now?
It is so important to find a group of women with whom you can connect. There are many ways to parent and many paths toward motherhood. It's a journey. Regardless of how different our individual journeys may be, we can all find similarities, offer support and show love and kindness. Having a group of moms that I can reach out to regularly is crucial to my mental health. It's especially important because we don't have family in the area. Knowing we have a group of families we can count on also takes some anxiety out of parenting when family is far away.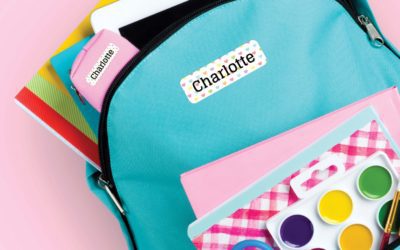 School's finally out for summer, but for parents, it's just about time to start thinking ahead to Back to School! Making a game plan now for August and September, including ordering some key supplies including Name Bubbles.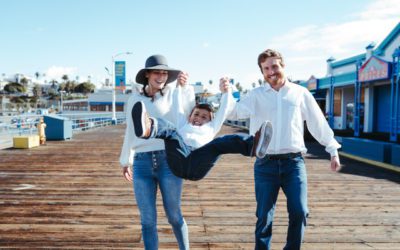 Learn how to fundraise with Shoott!
Kirsten Pierce, certified registered nurse anesthetist, mother to two amazing children, wife of an incredible husband and dog-mom of two fur babies, a Great Dane named Finnegan and a Lab mix named Layla. Besides her role of 'super mom,' Kirsten has now added the...