Meet local Raleigh mom, Tasha Holland-Kornegay. Born and raised in the Raleigh area, Tasha is a mom of two boys. Tasha has always been active in the Raleigh community, previously starting a mental health agency focused on refugees. Most recently, she has launched
Wellness In Real Life
, a platform aimed at reducing burnout in healthcare providers.
Where are you from originally and how long have you lived in town?
I am a native of the Bull City (Durham North Carolina). Made my move to Wake County(Apex, NC) as an adult. Recently my family moved to Sanford, North Carolina. My business is located in Raleigh – being that I work so much,I still feel as though I live in Raleigh!
Children and Ages?
Kyree is our oldest son, he's 21. And our newest member is William who just turned 4.
One thing people would be surprised to know about you…
That I caught the attention of Mark Zuckerberg. He had Facebook's marketing team reach out to me as they were interested in doing a full story on a business I built through using their platform that I used to bring attention back to a fight not yet won, HIV/AIDS prevention. It has been, for sure a highlight in my life thus far. Can you believe I captured over 1 million views? I hope our efforts restored awareness back to HIV/AIDS prevention.
Anyone special you'd like to thank for helping you through parenthood?
My husband! He has been a constant support without a doubt. He puts the S (capital) in Support. Thank You hubby for going along with everything I do!!
Favorite things to do with your kids?
We are die hard basketball fans at my house. We are all in on the Charlotte Hornets! During basketball season, traveling to Charlotte is our weekly highlight. When we aren't cheering for the Hornets, you can find us at a bookstore, museum, or park.
Are you involved in a business venture, a local organization, a creative endeavor, or in the corporate world?
I recently launched Wellness In Real Life, a new wellness tech platform aimed at reducing healthcare provider burnout. We connect local wellness businesses with our healthcare provider audience. We plan on launching state-wide, but are starting off right here in Raleigh.
Drinking coffee was always a getaway. A mini vacation lets say. When my relationship with coffee changed, I knew I was experiencing the beginning of burnout. I started using coffee as a tool to get me through the day! I knew, I needed a change, and thus the birth of Wellness In Real Life. I want health care providers to remember, yes we are Bold, yes we are Strong, yes we are Human too!
I am also the founder of Our Treatment Center, a mental health agency here in Raleigh. Our main focus is refugees.
What does this community mean to you/How has this community been instrumental in getting you to where you are now?
Raleigh has always been supportive of my businesses. Community members here are awesome, always cheering me on! Some of my fondest memories of Raleigh include showcasing my businesses in the Raleigh Christmas Parade(Go Shop Local Raleigh), vending at Go Ask Mom Events, North Hills Tree Lightings, or just trotting around town in my House of Swank Raleigh Acorn Shirt.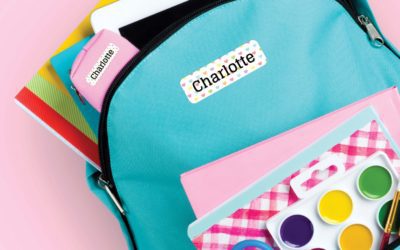 School's finally out for summer, but for parents, it's just about time to start thinking ahead to Back to School! Making a game plan now for August and September, including ordering some key supplies including Name Bubbles.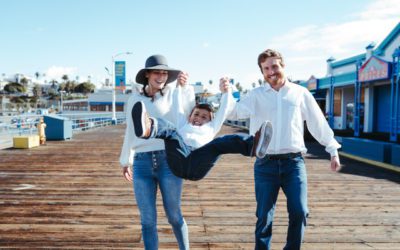 Learn how to fundraise with Shoott!
Kirsten Pierce, certified registered nurse anesthetist, mother to two amazing children, wife of an incredible husband and dog-mom of two fur babies, a Great Dane named Finnegan and a Lab mix named Layla. Besides her role of 'super mom,' Kirsten has now added the...