We're thrilled to introduce Liz Williamson, owner of Metro's Other Woman organization services firm. Metro's Other Woman provides many services for busy moms and working professionals, including but not limited to moving and packing, laundry, personal assistant services, and general organization of the home.
As a special offer for readers, Metro's Other Woman is offering 20% off all services. Be sure to reference South Wake Raleigh Moms when booking and happy organizing!
Where are you from originally and how long have you lived in town?
I'm originally from the big city of Lumberton, just down the road from Raleigh.  I graduated from NCSU in 2011 and lived in Raleigh for about 8 years. My company has multiple locations. I consider each location my home! I live in Wilmington NC full time and travel to Raleigh often!  
One thing people would be surprised to know about you…
Ohh this is a tough one! I married my high school sweetheart and I always hear that is very rare these days! 
How did you get started with your business?
This is a great story! I came across metro's other woman® in Midtown Magazine.  Reached out to the owner and the rest is history.
Can you provide more details about your business and what you offer?
When busy professionals are overwhelmed by a disorganized home their work and family suffer.  Metro's Other Woman provides trusted, professional, personal assistant services to manage all the details of your home so you can get back to living your best life as your best self.  We offer monthly programs that cover laundry, errands, meal prepping, household organization, and so much more. We also have specialty services – packing/unpacking, organization/declutter, and second home management. 
What do you love most about sharing your offering with local moms?
I love the reward of helping mom's get back time with their family and allowing them to really focus on the things in life that are important to them.  Moms are always taking on so many roles and jobs, it's nice to be able to take something off of their plate to give them piece of mind. 
What does this community mean to you/How has this community been instrumental in getting you to where you are now?
This community has been so kind in spreading the word about our company and giving our services as gift to others.  We love how welcoming this community is towards our team and appreciative of our services.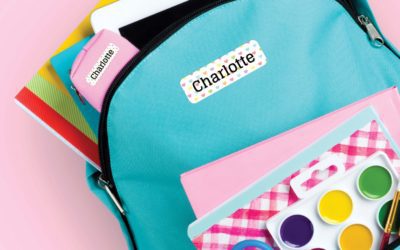 School's finally out for summer, but for parents, it's just about time to start thinking ahead to Back to School! Making a game plan now for August and September, including ordering some key supplies including Name Bubbles.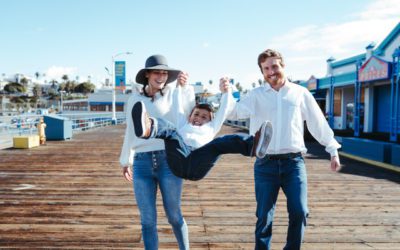 Learn how to fundraise with Shoott!
Kirsten Pierce, certified registered nurse anesthetist, mother to two amazing children, wife of an incredible husband and dog-mom of two fur babies, a Great Dane named Finnegan and a Lab mix named Layla. Besides her role of 'super mom,' Kirsten has now added the...