Allie Reindel is a girl mom of two—Blake is 2 1/2 and Scarlett is 3 months old. As a professional photographer, she has a great eye for style and loves interior design. So when our friends at Stokke offered to outfit her nursery in some of their most popular products, we couldn't wait to see the final result! Allie is thrilled, not only to have these beautiful pieces—all designed to encourage family bonding and connection—but also to hand them down. Stokke products are made to last and grow with your child—built sustainably, they can be shared with family and friends instead of being thrown out. Check out our nursery inspiration from Stokke!
"My sister in-law just got married and is planning to start a family of their own. I can't wait to be able to hand over all of the baby Stokke products that I am no longer using. But I plan on purchasing her very own Tripp Trapp chair for a baby gift, because there is no way I am giving my chairs up!" says Allie. The Tripp Trapp High Chair grows with your child, allowing them to participate in family mealtimes from the newborn stage through early adulthood. The chair can be used from birth with the addition of the Tripp Trapp Newborn Set and converted to a high chair once your baby is ready to graduate to solid foods. It can also transition into a "big boy" chair after, so it's one of the most versatile "baby" items you'll find. For more on Allie's favorites and details on her nursery, see below!
For more on what separates Stokke from its competitors, read our story, Get to Know Stokke.
The Stokke Sleepi
"I am obsessed with the Sleep Mini. I have had Scarlett in it since we got home from the hospital. The "mini" version is small (although it grows with your baby with the addition of an extension kit), is in wheels, and has a very simple design which fits perfect in my home. It can be converted to four different sizes by transforming from a bassinet to a crib or bed, and even moves from room to room! This soft, organic Pehr Canopy exclusively designed for Stokke is so beautiful."
"
The Stokke Home Dresser 
"This dresser is designed to evolve with your child. The topper easily transitions into a fully functional changing table. The design remains modern and transitional from birth on."

"The Tripp Trapp Chair makes mealtime/craft projects all very convenient for my lifestyle. I love how little space it takes up and is very aesthetically pleasing. It's my favorite!"
Stokke items were gifted.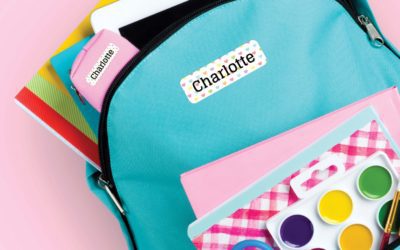 School's finally out for summer, but for parents, it's just about time to start thinking ahead to Back to School! Making a game plan now for August and September, including ordering some key supplies including Name Bubbles.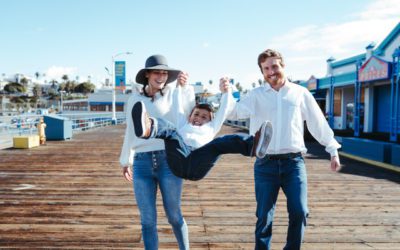 Learn how to fundraise with Shoott!
Kirsten Pierce, certified registered nurse anesthetist, mother to two amazing children, wife of an incredible husband and dog-mom of two fur babies, a Great Dane named Finnegan and a Lab mix named Layla. Besides her role of 'super mom,' Kirsten has now added the...