Imagine this: You take your 9-month-old baby boy to the pediatrician for what seems like a mild cold and are told he has Neuroblastoma, a rare type of cancerous tumor that most commonly affects children under the age of 5. This was the diagnosis given to Zachary, a resident of Holly Springs, NC, in 2008. Zachary went on to undergo surgery to remove his tumor, but due to the size and location it was unsuccessful. After chemotherapy and two successful surgeries a few months later, the tumor was removed and the family was overjoyed.
During this difficult time being in and out of hospitals, Holly Schwab, Zach's mom, noticed there was little to entertain these young kids. That's where the idea of Zach's Toy Chest was born. Zach's Toy Chest, a 501(c)(3) non-profit, was founded to provide children in local Raleigh hospitals with something positive to focus on as they received cancer treatments. Today, ZTC provides new, unwrapped toys to Duke and UNC Children's Hospitals, as well as James and Connie Maynard Children's Hospital in Greenville, NC. Over 100K toys have been distributed and over 30 visits a year are made to these hospitals due to the generosity of the local Raleigh community.
"Zach is turning 12 in April and he's currently 10 years cancer free. We are a very blessed family and we know it! It's because of how blessed we are that we keep Zach's Toy Chest going. The kids at the hospitals are depending on us now." – Holly Schwab
South Wake Raleigh Moms was approached by a local photographer and former oncology nurse, Jessica Driscoll (Norah Patrick Photography), with the idea of doing something special for Holly after all that she's been through and all that she is doing to give back to the community.
"I met Holly last year at a fundraiser event that she hosts. She is doing great things for children and teenagers with cancer. I felt an instant connection to her due to having a family history of cancer and being an oncology nurse." – Jessica Driscoll
We teamed up with enV Salon in Apex and provided Holly with an afternoon of pampering, complete with hair color and blowout by Jordan and makeup by James. Check out the result – isn't she gorgeous?!
"I love that we get to be the reason behind a child's smile. The thought of making sure there are no kids left scared or lonely is what motivates me. The toy they get from the treasure chest from having a hard day of chemo brings them joy. This, in turn, brings some small joy to the parent. It also brings some joy to the nurse or doctor who helped pick out the toy. All of this comes full circle and supports the goal of making sure we help bring smiles to each child, receiving care at the facilities we partner with at this time." – Holly Schwab
To support the mission of Zach's Toy Chest and all the hard work and passion of Holly and her family, please visit https://zachstoychest.org/donate-now/ and follow their journey on Facebook and Instagram.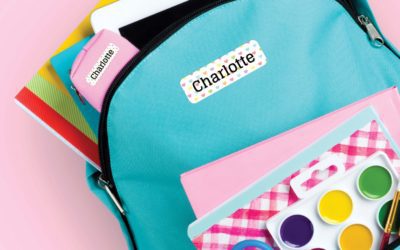 School's finally out for summer, but for parents, it's just about time to start thinking ahead to Back to School! Making a game plan now for August and September, including ordering some key supplies including Name Bubbles.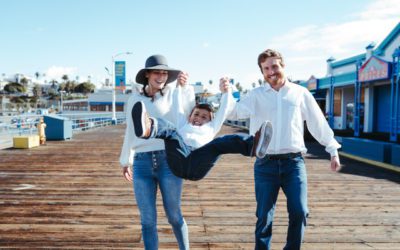 Learn how to fundraise with Shoott!
Kirsten Pierce, certified registered nurse anesthetist, mother to two amazing children, wife of an incredible husband and dog-mom of two fur babies, a Great Dane named Finnegan and a Lab mix named Layla. Besides her role of 'super mom,' Kirsten has now added the...