As a parent, you look for the best diapers and wipes to help keep your baby dry, clean and comfortable. You look for something affordable, reliable and a brand that professionals trust. That is why you should turn to Pampers – the #1 choice of hospitals, nurses and parents. For me personally, I found Pampers diapers to be the absolute best for leak protection and overnight coverage. So find out why Pampers is our family's diaper of choice by visiting your local Lowes Foods for all your diapering needs.
You already love shopping at Lowes Foods for food & essentials so don't forget to shop for your baby too and pick up Pampers diapers and wipes today. Pampers and Lowes Foods have partnered on a great deal to offer you this exclusive discount – "Buy $40 in Pampers Diapers and Save $10 on your next shopping trip". You just can't beat that deal! That's $10 towards future groceries or even more diapers.
Pampers Swaddlers Super Pack Facts
#1 choice of hospitals, nurses and parents
Blankie softness that gently wraps your baby in Pampers best blanket-like softness
Heart quilts liner which is 2x softer against your baby's delicate skin vs. the every-day-of-the-year brand
Air dry channels with breathable dryness to keep your baby comfortable
Umbilical cord notch protects your baby's delicate belly with perfectly contoured fit
Absorb away liner that pulls wetness and mess away from the baby's skin to help keep your baby comfortable
Soft, stretchy sides that helps the diaper stay in place, flexing with the baby's every move
Wetness indicator that lets you know when your baby may need a change
Dermatologically tested and hypoallergenic to ensure they are gentle against your baby's skin
Check out your local Lowes Foods now through November 3rd to take advantage of this amazing deal!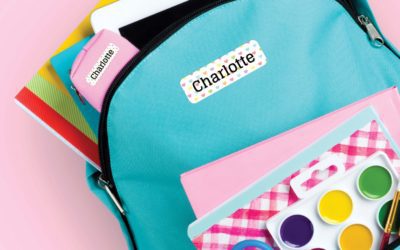 School's finally out for summer, but for parents, it's just about time to start thinking ahead to Back to School! Making a game plan now for August and September, including ordering some key supplies including Name Bubbles.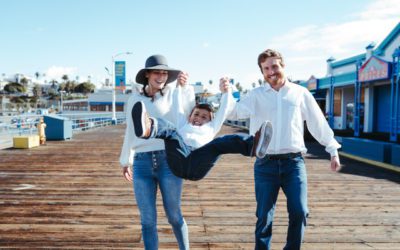 Learn how to fundraise with Shoott!
Kirsten Pierce, certified registered nurse anesthetist, mother to two amazing children, wife of an incredible husband and dog-mom of two fur babies, a Great Dane named Finnegan and a Lab mix named Layla. Besides her role of 'super mom,' Kirsten has now added the...