If your kids are like ours, you have some serious mac 'n cheese connoisseurs in your house. And as parents, we're always looking to boost the nutrition in this dinnertime staple. We've been known to stir in some peas, (very fined) chopped spinach, and even pureed carrots or butternut squash. When we saw this pesto-infused version from Two Peas & Their Pod, we knew we had to try it! "I usually make a salad for myself on mac and cheese night, unless this version is on the menu—then I grab a bowl and join my boys. This easy 'gourmet' version of the classic is my personal favorite, and yet it takes just as little time as the boxed kind to prepare," says cookbook author and mom of two boys Maria Lichty.  "It gets its creaminess from Havarti cheese (a soft cow's milk cheese that is super melty and gooey—you could also use mozzarella), plus a boost from fresh spinach-basil pesto. At first the boys were wary because their mac wasn't orange, but after one bite they were yelling for more. Now it's a family favorite that we all get excited for."
PESTO-HAVARTI MAC AND CHEESE
prep: 5 MINUTES | cook: 15 MINUTES | total: 20 MINUTES | serves 6
Kosher salt and freshly ground black pepper
3 cups (12 ounces) whole-wheat elbow macaroni (orecchiette also works well)
4 tablespoons unsalted butter
¼ cup all-purpose flour
2 cups whole milk, at room temperature
2 cups shredded Havarti or mozzarella cheese
3 tablespoons Spinach-Pesto (recipe in book or store-bought)
1) Bring a large pot of salted water to a boil. Add the pasta and cook just until al dente, about 8 minutes. Drain the pasta and set aside.
2) In a large pot, melt the butter over medium heat. Reduce the heat to low and whisk in the flour to create a paste. Add the milk and whisk until smooth. Increase the heat to medium and continue whisking until the sauce starts to thicken, about 2 minutes. Stir in the shredded cheese and continue stirring until the cheese is melted and the sauce is smooth. Fold in the pesto.
3) Add the pasta, stirring to combine, and cook just until the pasta is warmed through. Season with salt and pepper to taste. Serve immediately.
NOTE: This dish is a great blank canvas for all kinds of mix-ins, such as cooked chicken, broccoli, or frozen peas. And a fun variation is to turn the mac and cheese into a crunchy-topped baked casserole: Just pour the finished mac and cheese into a baking dish, sprinkle panko bread crumbs and Parmesan cheese over the top, and broil for 3 minutes, until the bread crumbs are golden brown.
Excerpted from TWO PEAS & THEIR POD COOKBOOK. Copyright 2019 Maria Lichty. Reprinted with permission from Grand Central Publishing. All rights reserved.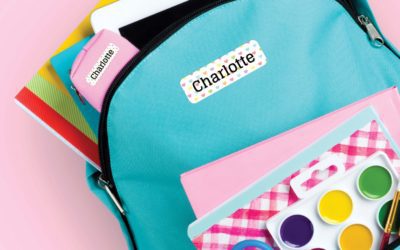 School's finally out for summer, but for parents, it's just about time to start thinking ahead to Back to School! Making a game plan now for August and September, including ordering some key supplies including Name Bubbles.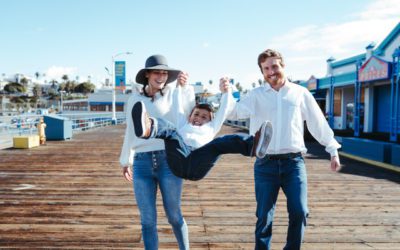 Learn how to fundraise with Shoott!
Kirsten Pierce, certified registered nurse anesthetist, mother to two amazing children, wife of an incredible husband and dog-mom of two fur babies, a Great Dane named Finnegan and a Lab mix named Layla. Besides her role of 'super mom,' Kirsten has now added the...