If we're being real here, summer reading for moms can be a bit of a pipe dream, particularly for those of us who have young kids (as in, you need to be 100 percent focused on them to keep them alive). Or kids with crazy sports schedules. Or full-time jobs. Etc., etc. But when your kids are at camp/sleeping/playing/slightly older or otherwise occupied, losing yourself in a good book can be like taking a mini-vacay without leaving your home (or pool chair). We've saved you the time of searching for the perfect book, by polling some of the mothers of The Local Moms Network. (Click here to find your local site!). Here are the books they say are absolute must-reads!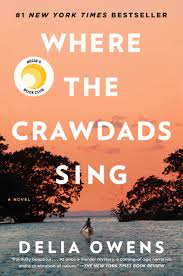 Where the Crawdads Sing by Delia Owens
Recommended by: Megan Sullivan, Greenwich Moms & The Local Moms Network
"This book about a girl abandoned by her family, who founds comfort in nature, is so inspiring and will stay with you."
Educated: A Memoir by Tara Westover
Recommended by: Jessica Blouin, Head of Marketing, The Local Moms Network
"This is a book about the power of education for girls that all of us—and our daughters—should read!
Winter in Paradise by Elin Hilderbrand
Recommended by: Katy Meyer, West Boston Moms
"Wanted to give a shout out to the last book I read on my trip to St John USVI – Winter in Paradise by Elin Hilderbrand. It was a super quick read, and loved all the nods to USVI. Plus, the author is local to Massachusetts! She lives in Nantucket, and spends time in St. John. Can't wait for the next one in the series to come out later this year."
The Magnolia Story, by Chip and Joanna Gaines with Mark Dagostino
Recommended by: Michelle Murphy, Capital District Moms
"I love watching Chip and Joanna on TV so of course I love this book too!"
When Life Gives you Lululemons by Lauren Weisberger 
Recommended by: Melissa DeSanti, Mendham Moms
"This book is the sequel to The Devil Wears Prada. Love a fun summer read like this one that's easy to hop back into the story if my little ones distract me for a day or two!"
Pretty Girls by Karin Slaughter
Recommended by: Heather Andres, Denville Moms
"A murder mystery/psychological thriller that has so many twists, Pretty Girls is a book you can't put down (not for the faint-hearted)."
Becoming by Michelle Obama
Recommended by: Melissa Post, Westport Moms
"Michelle Obama's Becoming provides a fascinating look at her childhood, career (as First Lady and otherwise), marriage, and her life as a mom, while serving as a reminder of how incredible the country we live in really is, and how much hope we should have. It is incredibly well-written, informative, and makes you feel like you know her—as a leader and a friend.
The Alice Network & The Huntress, both by Kate Quinn
Recommended by: Meghan Salonia, Newtown Moms
"I am a huge fan of historical fiction and stumbled across Kate Quinn's The Alice Network in a blog review. It was the last book I read in 2018, so when I heard about The Huntress in 2019 I had to read it. Both books span multiple decades and weave multiple, complex & interesting characters' stories together."
Love reading and want to pass that on? Read How to Raise Kids Who Love Reading. 
This story was originally published on The Local Moms Network.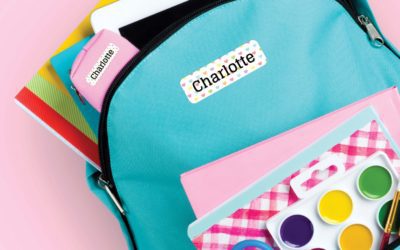 School's finally out for summer, but for parents, it's just about time to start thinking ahead to Back to School! Making a game plan now for August and September, including ordering some key supplies including Name Bubbles.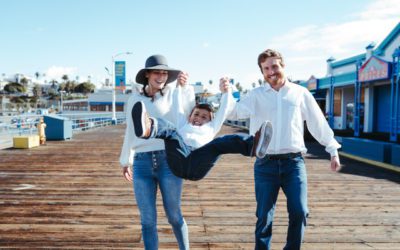 Learn how to fundraise with Shoott!
Kirsten Pierce, certified registered nurse anesthetist, mother to two amazing children, wife of an incredible husband and dog-mom of two fur babies, a Great Dane named Finnegan and a Lab mix named Layla. Besides her role of 'super mom,' Kirsten has now added the...